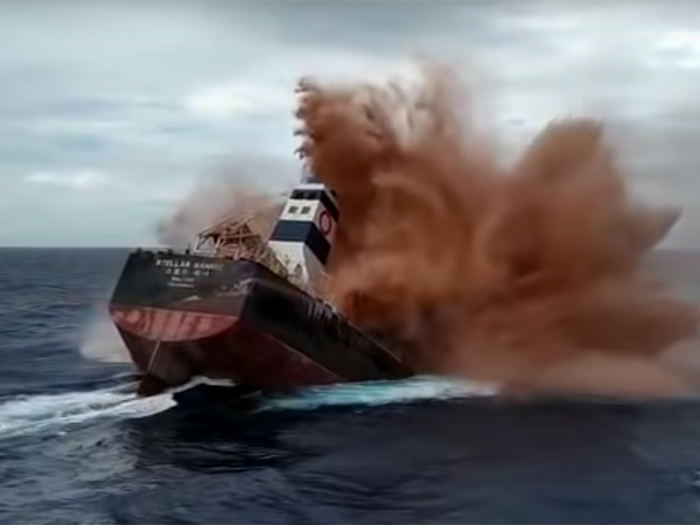 Inside days of being refloated by salvors, a 2016-built, 300,800 dwt ore provider has been declared a constructive whole loss (CTL), towed to deep water and sunk underneath supervision of the Brazilian Navy.
The incident started on February 24 when the vessel, the Stellar Banner, owned by Korea's Polaris Transport incurred bow harm throughout her departure from the Vale-operated Ponta da Madeira Maritime Terminal in Maranhão. Her 20 crew members have been evacuated safely and the captain grounded the vessel, which took on a heavy record however didn't sink.
In subsequent cargo elimination operations, salvors eliminated roughly 145 thousand tons of iron ore and refloated the vessel.
After learning stories from the homeowners on structural inspections carried out by class with help from divers and ROVs, the Brazilian Navy agreed that the ship be scuttled in deep water about 150 kilometers off the coast of Maranhão. Based on the Navy, the quantity of cargo remaining on board didn't pose an environmental danger.
The AHTS Bear, OSRV (Oil Spill Response Vessel) Água Marinha, the OSV Normand Installer and the patrol ship Guanabara monitored the operation and remained on scene subsequently.